Custom Search
Cherokee Angel Of Rescue - Part IV


Author: Mark Andrews (all articles by this author)
Published on: October 30, 2001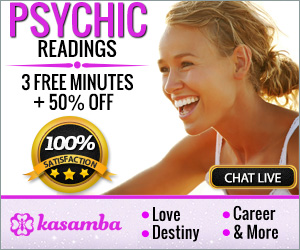 The Mysterious "Lady In Black"
(c) 2001 Mark Andrews
(parts I - III were published in issues #60-62)
Native American culture moves in a circular pattern, through a process of repetitive cycles of flowing life; whereas Western culture marches forward in rhythmic steps.
The God of European religion is the far removed regent and designer of His tarnished creation; whereas the God of the Americas is the Spirit of Life indwelling all.
Native Americans accept death as a natural transition in the on-going process of life; whereas Western culture shuns death as an absolute finality following earthly existence, and as the ultimate (ill-fated) goal of life itself.
A Western child will ask, "Where do we go when we die?".
A Native child is more likely to ask, "What is the purpose for being born?".
If the question were put to a Western child, "Where did you come from?", they might answer, "God made me."
A Native child might answer the same question: "I came from Spirit".
The cultures and practices of orthodox Americas have changed very little over the past 5,000 years. Western culture and practice has changed immeasurably in the same period of time.
Native Americans see themselves as being A PART OF Nature.
Westerners see themselves as being APART FROM nature.
These perceptual differences are reflected in the castle-like (set apart) structures of classical European architecture compared to the "earthy" abodes of American heritage.
Westerners "LOOK UP" to pray as they approach God with fearful petitions, knowing that they are not truly worthy of making requests due to their "sinful nature".
Americans "LISTEN WITHIN" to hear the Voice of Spirit, and follow that Voice to the fulfillment of their needs as they live in harmony with the all-embracing Spirit and Its expression as Creation.
Many Western souls remain in the (haunting) throes of after-life, awaiting their passage into Heavenly bliss; certain that they should enter a place of eternal non-change.
Orthodox American souls step into "death-life"; continuing to flow with the Cosmos as they always have - doing what they've always done.
Christ said (in reference to life after death) "As a tree falls, so it lies."
How ironic that this truth is so fearfully rejected by traditional Western Christianity, and yet so warmly embraced and anticipated with joy by Native Americans.
There are many of us who are the recipients of blessings from ascended Native American "watchers".
I'm especially grateful for all of the help given to me and so many from my special "angel".
She's a Cherokee Lutheran school teacher who has always been too committed to her work to accept the "retirement" offered to her by her death, so many years ago.
Randy Neibert and I know her as "Margaret". She's our Cherokee angel of rescue.
Originally published in Project X Newsletter #64

Our sponsors are Poker Room Reviews & Poker Promotions and UniWeb - web site building

Project X: 1994 - 2022