Custom Search
Prayer Adoption


Author: Mark Andrews (all articles by this author)
Published on: October 30, 2001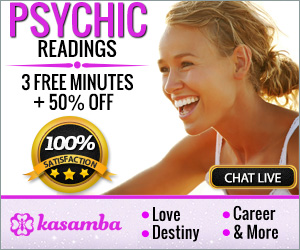 A one-on-one assault against the forces of darkness with the power of prayer and meditation; with the Pure Love and Light of Christ.
Bringing love to the unloved: Ending the conflict with peace from within the soul of the "enemy".
What could possibly drive a person to commit suicide and mass murder for a cause? In order for someone to be willing to kill and die in the name of a religious or political belief, there must first be a dark void within the deepest part of that person's soul; a void that can only be filled with LIGHT and LIFE Itself.
It is the nature of creation to both live and create new life, not to die and destroy others. When you spell the word LIVE backwards, you have EVIL: "Anti-life".
Those who find the only meaning to their existence through the energies of hatred and death abide in a realm of darkness that provides just enough negative (static) energies to cause them to have the feeling of life without its essence.
The only fulfillment to their existence is found for them in the ultimate expression of their soul's negative energy quest; death.
IN ORDER TO BE WILLING TO DIE AND KILL OTHERS, A PERSON MUST FIRST HAVE NO PERCEIVED PURPOSE IN THE PLAN OF UNIVERSAL LIFE AND CREATION.
IF A PERSON HAS NOTHING TO LIVE FOR, THEN THE ALLURE OF DEATH IS MORE PLEASING THAN THE SUBSTANCE OF THEIR OWN LIFE. THIS IS THE NATURE OF SUICIDE. - WHEN THE IMAGE OF THE DARKNESS OF DEATH APPEARS BRIGHTER TO THEM THAN THE LIGHT ESSENCE OF THEIR OWN SOUL'S ENERGY FIELD.
WE ARE ALWAYS DRAWN TO THE LIGHT THAT WE CAN PERCEIVE AS BEING BRIGHTER THAN OUR OWN, NO MATTER HOW DARK THAT LIGHT MIGHT ACTUALLY BE.
It is because they cannot connect with and acknowledge the Life of God within themselves that prevents them from seeing the Light and Life of God within others. Therefore, the taking of another life can be seen as just another action to rid the world of others as miserable as themselves.
But when the dark void within their soul is filled with the Light and Love of God, their self-perceptions change from being a child of darkness to being a child of Light; a child of God. And they then begin to see the Life of God within others, and seek to nurture and care for that Presence.
Somewhere among the many members of the suicidal jihad warriors is a person who is most perfectly matched with your individual prayer frequency. This "someone" abides in a void of darkness that only your prayers can penetrate.
You don't even have to know their name or where they are, your prayers can touch and transform them from within.
How it works.
1. Go before God and offer your prayer and meditative energies on behalf of your "prayer mate". It won't matter who or where they are, the connection will be made.
2. Acknowledge before God that this is a child of Divine creation, and carries the loving heart and mind of God.
3. Visualize that person being filled with the transforming power of God's Love, and sharing that Love with all life and creation.
4. Give thanks that the darkness has been cast from their soul and replaced with the Loving Christ Light of God.
One by one (one soul at at time) we can all help to bring peace to the world by bringing it first into the lives of those who need it the most.
Adopt a prayer-mate, and help to create a new world of love and peace; one soul at a time.
This is the only way that true change is ever accomplished. (One to one - one soul at a time.) Our world will either go deeper into the abyss of hate, war, darkness and death; or into the Light of Life and Universal Love and Peace.
We each have the power to bring the transformations of Divine Love within those who seek death as a comfort to their own soul's pain.
The future existence of our world hangs in the balance.
We can't wait any longer.
Adopt a soul in prayer; change the world !
Please forward this message to as many as you can in order to create a vortex of Peace, Love and Light across the earth.
Salam-Shalom-Peace
Originally published in Project X Newsletter #64

Our sponsors are Poker Room Reviews & Poker Promotions and UniWeb - web site building

Project X: 1994 - 2022