Custom Search
Opening Words


Author: Alexander Aldarow (all articles by this author)
Published on: April 13, 2001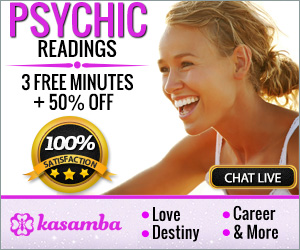 It is amazing how, once we open up to God/Universe, once the cooperation is established, the Universe provides us with everything our heart, mind and soul desire. If you remember, in the last issue I've told you about my encounter with a bhakti of Hinduism. Well, the wonders didn't stop there, as I began receiving various sources of knowledge about everything I wished to understand closer, including shamanism, out of body traveling, and so much more. I will keep you posted about my advances in these areas. Before we go on to the articles of today's issue, there are a few Internet-related messages my friends wish to deliver through the PXN.
---------------------------------
An addition to Healing Hands Of Light message from the last issue - the scanned photo of Isis's hand is on  http://home1.gte.net/ladyisis/HandsOfLight.htm, many have responded amazingly to the touch of the picture; even I, myself, was successful in directing the energy from the screen to a dear friend of mine, and, indeed, "boosted up" her energy levels. I sincerely recommend visiting the URL, as I've personally witnessed this wondrous blessing in work.
---------------------------------
I'd like to also deliver to you all the Cyonic Nemeton's e-group invitation:
---------------------------------
Greetings to all PXN subscribers!
Cyonic Nemeton has an unmoderated e-group that caters specifically to thinkers like you!  Thought (Psionics) begets Light (Cyonics) which begets Energy (Synapse).  We represent a no-holds collective that has no where to go but up.
If you would like to share your visions, thoughts and ideas without inhibition or fear and would like the response of other members -- join us!
CyonicNemeton-subscribe@yahoogroups.com
Ty Narada
---------------------------------
And finally, an introduction to Achievement Through Wholeness of Awareness website:
---------------------------------
At my site us use illustrated mechanical facts to get you to see the best kept secret in the universe. Then I show you the smartest thing to do about it in order to get whatever you want from life. I make no reference to science, religion, schools of philosophy, or mysticism. All materials are free to download.  Questions and comments are welcome. Hope to see you.
John Paolucci
Achievement Through Wholeness of Awareness - http://www.atwahome.com
---------------------------------
And now, let us continue with the newsletter.
Originally published in Project X Newsletter #55

Our sponsors are Poker Room Reviews & Poker Promotions and UniWeb - web site building

Project X: 1994 - 2022