Custom Search
Book Recommendation: "Time Trials"


Author: Gail Evans (all articles by this author)
Published on: March 12, 2001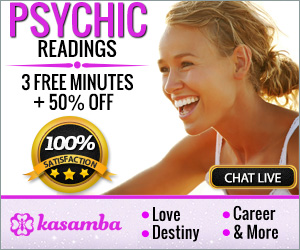 Blurb: Miriam goes on a spiritual quest where the time threads have been pulled out of the fabric of her days and she discovers the slip stream and the meaning of life. Join her on this journey through time, through space and through South Africa in the months leading up to the inauguration of Nelson Mandela as the first democratically elected leader of the country.
Author Bio: Gail lives in the "Big Smoke" as Jo'burg is fondly known. She is married with kids, has an Irish Wolfhound called Shamrock, a Border Collie called Lassie and she is relieved that the last millennium is at last behind us. "Time Trials" is her second book. Her first book, "THe Firstborn of God. Resolving the Contradictions in the Bible" was published in May 2000.
What the author has to say: Yes I did. But only once. That is, see with my eyes closed. I have never been able to do it again. The only clues I can give you is that you have got to be relaxed, happy and exercise your imagination, imagining the room that you are in down to the last detail. It is a well known fact that we only use, is it 5% of our brain's capacity? I believe that we do have this ability and if we could only harness it, perhaps with a bit more evolving, then we could "teach the blind to see" so to speak.
As for hearing another person's thoughts. This does not happen to me often and it is not something that I have any conscious control over. But when I do it is as clear as a bell and as though the person had spoken with lips, tongue and voice box involved. Now my kids have a problem. They know that they had better be careful what they think around me and that they had better not think too loud. They finally understand that lying is not a good option and that it is best to come clean and find the best way to deal with a situation. We all make mistakes, but it is what we do about those mistakes that really matter. Again, if we could harness the brain's ability to hear thoughts, then the deaf could be taught "to hear" so to speak.
Lastly, may your own personal journey through time be wondrous, magical and full of new discoveries!!
Reviews:
A Reader from Ottowa, Canada had this to say: A book I'm proud to keep alongside my Tom Robbins collection, Hitchhiker's Guide to the Universe and Like Water for Chocolate books. This wonderfully whacky and yet thought provoking gem of writing about Mirium's life journey kept me chuckling at newspaper headlines for days after reading it - and when I joined the "oh so serious" human race again, I went back to Time Trials and re-read it. Highly recommended and I can hardly wait for another book from this remarkable author.
Ram Varma, the author of "This Splendid World of Yours" (available March 2001): I liked the conclusion of "Time Trials," based on Mariamme Willismason's "A Return to Love."; glorifying our existence as children of God and the author's wanting to share this message with others around her. On various occasions she has also subtly touched on transformation, love, inner spirit, supreme spirit, eternity and meaning of life etc. Her approach to stay in touch with Reality even in the midst of hard cruel happenings is not only enlightening but also reaching the inner being. There is a great message of returning to what we truly are; loving-vibrant-aware people. All of us can benefit from it's underlying essence of freedom that we all cherish and mutual respect for one another. A great message in a short vibrant book.
Available from Amazon.com, Barnes & Noble and Borders Bookstores.
"Time Trials" by Gail Evans is Published by:
Writers Club Press, an imprint of iUNiverse.com.
ISBN: 0-595-15564-2
List Price: $9.95
Publisher Address: iUniverse.com, Inc.
5220 S 16th Ste. 200
Lincoln, NE 68512
United States of America
"Time Trials" by Gail Evans is available through:
Ingram Book Distributors: http://www.ingram.com/
"Time Trials" web page: http://gailevans.tripod.com/gailevans/id3.html
Originally published in Project X Newsletter #53

Our sponsors are Poker Room Reviews & Poker Promotions and UniWeb - web site building

Project X: 1994 - 2021