Custom Search
Be - Do - Have


Author: Mark Andrews (all articles by this author)
Published on: March 12, 2001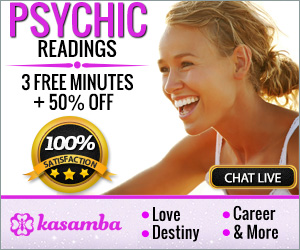 Prayer That Works: From God Within To God In All.
In our Western culture, we have been raised to believe that in order to have what we want we must first DO in order to HAVE so that we will BE (wealthy, healthy, happy, etc.).
However, Creation follows a different pattern.
In the Biblical account of creation in the book of Genesis, God first SPEAKS and creation follows. "And God said... and it was". The same creative God indwells us and all of creation. The Creative process has not changed since The Beginning.
Even in the New Testament, we are encouraged to "call things that are not as though they are." In other words, once we call something into being, it IS. The materialization of our calling is only the reflection of the creation which has already occurred. CREATION IS AN ACT OF WILL. ONCE WE WILL SOMETHING TO BE, WE SET INTO MOTION A SERIES OF TIME / SPACE EVENTS WHICH CULMINATE IN THE MATERIALIZATION OF THAT WHICH WE HAVE WILLED INTO BEING.
So why is it that so many prayers seem to go unfulfilled?
The manifestation of prayer is the tangible result of GOD WITHIN US connecting with GOD IN CREATION to materialize OUR WILL in harmony with the WILL OF GOD.
The most successful process of this manifestation begins with gratitude. Think of how it feels to receive something you have longed to have. Begin with that sensation and give thanks to God for the perfect answer to your need or desire.
1. BE GRATEFUL
Then allow the Spirit of God to direct you in the steps that bring your desire into manifestation. You will find that the Universe is gathering the elements of your fulfilled prayer around you as you follow the prompting of God within.
2. DO WHAT IS SET BEFORE YOU.
3. RECEIVE YOUR BLESSINGS AND AGAIN GIVE THANKS.
AFFIRMATION:
"I give thanks that God through Christ in me now connects with God in Creation and brings in to being the perfect answers to all of my needs and desires.
I especially give thanks that ( name your request ) is now made manifest in Divine Order and perfect timing; done now for the highest good of all concerned.
"I AM - I DO - I HAVE" I give thanks that is is so. In the Name of Christ who indwells me and all of creation. And so it is. I give thanks."
AS WE SHARE THESE TRUTHS WITH OTHERS, WE EMPOWER OUR OWN FAITH AND THE FAITH OF THOSE WITH WHOM WE SHARE.
PLEASE SHARE THIS MESSAGE WITH AS MANY AS WILL BE BLESSED BY IT.
ALL BLESSINGS!
Originally published in Project X Newsletter #53

Our sponsors are Poker Room Reviews & Poker Promotions and UniWeb - web site building

Project X: 1994 - 2022